Diageo Operates With 9% Gender Pay Gap, Study Finds
Published on Nov 16 2017 8:57 AM in Drinks tagged: UK / Diageo / Gender Pay Gap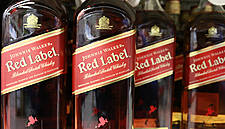 Drinks giant Diageo operates with a median gender pay gap of 8.6% across its operations, while its Scottish operation boasts a median gender pay gap of +16.7%, the company has revealed.
In publishing these gender pay gaps, the company sought to offer transparency while also revealing the differences between its British operations.
Diageo Great Britain (based mostly in London and England) has a median pay gap of -9.8%, while in Scotland, it's +16.7%. Both are below the national average median pay-gap figure of +18.8%, as suggested by the UK Office for National Statistics (ONS).
These percentages are the difference between the median hourly wages of men and women. A negative percentage indicates higher median pay for women.
From 6 April 2017, the UK government made it mandatory, by law, for employers in Britain with more than 250 staff members to report their gender pay gaps.
Making Progress
Diageo's operations in Great Britain employ 1,300 people in functional roles, the packaging of beer, and the distribution, marketing, import and sale of beer and spirits across England and Wales.
Its pay gap tilts in favour of women, which Diageo attributes to developing, promoting and recruiting female talent into senior roles within the company.
"We invest in job design to support flexible working to retain female talent, in coaching pre-, during and post-maternity leave, and in ongoing training of our managers to remove any unconscious bias," the company said.
However, despite progressive numbers in its other British operations, Diageo Scotland still shows room for improvement. The Scottish operation employs over 70% of its workforce in Britain and has a 68% male workforce. This shows in the median pay gap of +16.7%.
Diageo attributes this disparity to the nature of the work in its Scottish business, with its 24/7 manufacturing, including distilling, maturation and bottling of its Scotch whisky, gin and vodka brands.
'This pay gap is driven by a larger number of manufacturing roles, which traditionally struggle to attract women, in part, due to unsociable shift patterns. These roles can attract higher levels of shift allowance and are more likely to be staffed by men.
'Men are also more likely to be in the higher-paying manufacturing roles, such as coopers and craft technicians, due to the nature of the work and elements of heavy manual labour,' reads Diageo's report.
Gender Parity
In April 2018, Diageo plc's board of directors will reach gender parity, when Ursula Burns starts her role as non-executive director.
Mairéad Nayager, human-resources director at Diageo, said, "I am proud of the progress we are making at Diageo with gender, ethnicity and sexual orientation, and want us to go further. Creating a truly diverse and inclusive culture is not only the right thing to do, it supports the success of our company."
© 2017 European Supermarket Magazine – your source for the latest retail news. Article by Kevin Duggan. Click subscribe to sign up to ESM: The European Supermarket Magazine.