Procter & Gamble's Turnaround Plan Is Missing Something: Gadfly
Published on Aug 3 2016 12:06 PM in Features tagged: Retail / Sales / Proctor and Gamble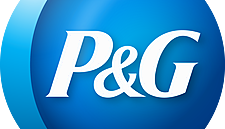 Procter & Gamble's turnaround is missing the part where sales start going up.
The maker of Tide detergent and Gillette razors seemed to give itself a pat on the back Tuesday after reporting second-quarter profits that beat Wall Street forecasts. It touted $7.2 billion in cost savings over the past five years and said it plans to slash another $10 billion over the next five years. The idea is to reinvest the savings, at least in part, in research and development. If the company can come up with new, awesome ways to shave and do laundry, then it can boost sales.
P&G Cost Savings Over The Past 5 Years
$7.2 Billion
The only problem is, if you look at the numbers, spending on research and development hasn't budged for the past few years.
The only way R&D seems to be increasing is if you look at it as a percentage of net sales. From that vantage point, R&D spending has increased over the past couple of years.
But that's only because P&G's sales have declined. Revenue fell 15 percent last year, in part because sales across the board slowed, but also because P&G divested more than 60 brands, including its Duracell battery business. It currently has 44 brands in the exit process, including the sale of its beauty business to Coty.
The company has promised to double down on 65 core brands in which P&G has leading market positions, explaining that the cost savings will be the "fuel" it will use to invest in better product technology and create specialized products to set it apart from sellers of more commoditized versions of, say, detergents or shampoo.
P&G might have the best intentions to do that, but so far the numbers don't match up. Right now, it looks like P&G has only delivered on one part of its turnaround promise -- to cut costs -- without achieving the other part, plunging the cost savings into improving the business.
This column does not necessarily reflect the opinion of Bloomberg LP and its owners.
News by Bloomberg, edited by ESM. To subscribe to ESM: The European Supermarket Magazine, click here.