WSTA Calls For Fully Negotiated Brexit 'Divorce' Settlement
Published on Jun 19 2017 11:04 AM in Drinks tagged: Trending Posts / Wine / spirits / Brexit / WTSA / UK Trade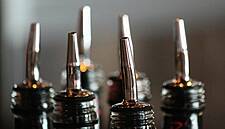 The chief executive of the Wine and Spirit Trade Association (WSTA), Miles Beale, is calling on the UK government to 'pull out all the stops' at Brexit talks to avoid the worst possible outcome: a cliff-edge 'no deal' Brexit.
As Brexit negotiations begin, the association is pushing for a fully negotiated 'divorce' settlement. The WSTA represents over 300 of the UK's wine and spirit businesses, saying that its members need 'sufficient time to prepare their businesses for a post-EU trading environment'.
The group also warned that Brexit may result in a contraction of trade with Europe, leading the UK to look for more non-EU trading partners, with improved terms that could only be agreed once the UK has left the customs union.
Transitional Measures
"While there has been a great deal of speculation over recent days about what the election result means for Brexit negotiations, the WSTA's position remains unchanged," said Beale. "We have long argued for a negotiated deal, including a full 'divorce' settlement and agreement on the terms of the UK's future trading relationship with the EU."
"It is essential that the UK secures transitional measures, allowing sufficient time for the necessary systems to be introduced and properly tested."
"Ideally, a transition period would allow the UK to agree a free-trade agreement with the EU, and then to make good progress on other bilateral FTAs with our major trading partners. Such a transition would give businesses time to prepare fully for a post-EU trading environment."
'Worst-Case Scenario'
Currently, the UK is one of the world's leading exporters of spirits, and the industry provides approximately 296,000 jobs to the UK market. The WSTA said that it is vital that the UK remains central to world trading in the industry post-Brexit.
The trade association added that it has been working with its members to ensure that businesses are prepared for the worst-case scenario – failed negotiations and talks breaking down – and it has started to take action to reduce the impact of trade being disrupted.
"Failure to agree terms, resulting in a cliff-edge 'no deal' Brexit, would be the worst-possible outcome and totally unacceptable," added Beale. "This would inevitably lead to disruption to trade flows in the short term and significant uncertainty for business in the medium term – until trade deals with the EU and the UK's other major trading partners could be agreed."
"Our industry needs all the European politicians to hear and understand this message from the entire international wine industry. EU politicians have a responsibility to our industry to deliver a Brexit that in no way disrupts the long-established trading patterns on which we all rely."
© 2017 European Supermarket Magazine – your source for the latest retail news. Article by Aidan O'Sullivan. Click subscribe to sign up to ESM: The European Supermarket Magazine.