Glaxo's Mouthwash-Inspired Gel For Babies Wins EU Agency Backing
Published on Apr 29 2016 11:27 AM in A-Brands tagged: health / GlaxoSmithKline / Newborns / Umbipro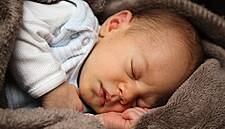 GlaxoSmithKline Plc won the backing of the European Union's drug regulator for an antiseptic gel that had its genesis in the pharmaceutical company's consumer-health division.
The medication, which helps prevent umbilical-cord infections in newborns and will be called Umbipro, was recommended for approval by the European Medicines Agency's Committee for Medicinal Products for Human Use, the London-based company said Friday in a joint statement with Save the Children.
The gel is the fruit of an ongoing collaboration between Glaxo's pharmaceutical business and consumer-health division, which has been singled out by some investors as ripe for a sale or spinoff. Chief Executive Officer Andrew Witty said this week in an interview that the division, recently bolstered by a joint venture with Novartis AG, probably won't be spun off in the next 18 months.
Glaxo developed the gel in response to a call from the United Nations for companies to manufacture chlorhexidine products suitable for babies. Studies published in the Lancet medical journal in 2012 showed chlorhexidine, an antibacterial that can prevent gingivitis and skin infections, could drastically cut the risk of umbilical-cord infection, known as omphalitis, and rates of death in babies born in Nepal, Bangladesh and Pakistan.
'Light Bulb'
Infection is a major cause of newborn mortality because bacteria entering the body through a newly-cut umbilical cord, according to the World Health Organization.
Glaxo researcher Pauline Williams, who now leads the drugmaker's maternal and neonatal health R&D unit, had a "light bulb" moment as she read the Lancet studies. Williams thought that since Glaxo manufactured Corsodyl mouthwash with chlorhexidine, it could use that know-how to produce a highly concentrated gel.
"It struck me, that actually with GSK having chlorhexidine in our mouthwash range, that we were the obvious manufacturer to come forward," Williams said.
Glaxo applied for an opinion from the Committee for Medicinal Products for Human Use through the so-called Article 58 process. Through that accelerated process, the committee evaluates medicines in cooperation with the WHO for use in markets outside the European Union.
Once it has a nod from the European Commission, Glaxo intends to seek registration for the product in countries with moderate to high neonatal-death rates. Though local manufacturers, notably in India, have gained regional approvals, there are still supply gaps across sub-Saharan Africa and South Asia, according to Williams.
News by Bloomberg, edited by ESM. To subscribe to ESM: The European Supermarket Magazine, click here.