Diageo Sees China Rising To 5 Per Cent Of Sales Despite Gyrations
Published on Aug 30 2015 10:08 AM in Drinks tagged: China / Diageo / Whisky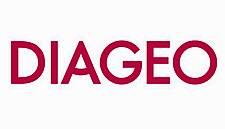 Diageo Plc wants China to contribute 5 per cent of sales within the next 10 years, and to do so the beverage maker will need to convince more locals to pour Scotch with dinner.
Baijiu, a searing white liquor, has been the drink of choice at Chinese banquets for decades. The sorghum-based spirit is mainly consumed at mealtimes and accounts for more than half the value of alcoholic beverages sold in the country, Sam Fischer, Diageo's president for greater China and Asia, said in an interview with Bloomberg Television.
"We need to infiltrate the meal occasion. If we're going to be successful in China we need a portfolio that sits with Chinese cuisine everyday," said Fischer, who's targeting to lift sales from China from 1 per cent of revenue currently to 5 per cent within five to 10 years.
The London-based maker of Johnnie Walker Scotch whisky and Guinness stout is forecasting a return to global sales growth this year after a two-year slump. It's seeking expansion in a Chinese market facing heightened stock market volatility, doubts about the health of its economy, and President Xi Jinping's two-year long drive to curb lavish spending by officials.
"Certainly the volatility that we're seeing at the moment is unprecedented," said Fischer, who became head of the region in September. "But volatility is something that we're used to" since the start of the anti-extravagance campaign.
Diageo Rival
Paris-based distiller Pernod Ricard SA stoked fresh concerns about the slowdown in China's spirits market Thursday when it reported full-year profit that missed analysts' estimates. The market in China continues to contract at a "high single-digit" pace, with further declines expected, Chief Executive Officer Alexandre Ricard said in an interview.
Diageo rose 1 per cent to 1713.5 pence at 10:37 a.m. in London on Friday, while Pernod Ricard fell 0.2 per cent to 91.98 euros in Paris.
Amid the crackdown, Diageo's Chinese sales plummeted in 2014 and it took a writedown of 79 million pounds for Shui Jing Fang, its Chinese baijiu business. The unit has since "seen quite a significant turnaround," said Fischer. Yet Scotch continues to struggle, with sales down 17 per cent in mainland China last fiscal year.
Fischer's hoping to appeal to the Chinese at mealtimes through the introduction of Haig Club - a lighter, sweeter Scotch whisky created April 2014 along with David Beckham.
Indonesian Ban
Elsewhere in Asia, the distiller is also trying to cope with governments in Indonesia and Thailand that want to curb excessive drinking.
The previous Indonesian trade minister Rachmat Gobel in March signed a decree to ban beer sales at convenience stores and other small shops in the world's fourth-most populous country, which created "some disruption," Fischer said. Diageo has attempted to adapt by introducing Guinness Zero - a non-alcoholic version of the Irish stout.
A reshuffling of Indonesia's economic team by President Joko Widodo this month may provide some relief. The new trade minister signaled in an interview he's ready to push back against protectionism, breaking from his predecessor's stance as the president seeks to reboot a struggling economic agenda.
"We very much welcome the change in the cabinet because we're hoping that will give us a dialogue with the government," Fischer said.
Bloomberg News, edited by ESM. To subscribe to ESM: The European Supermarket Magazine, click here.