Turkish Wheat Buyers May Turn To EU If Russian Trade Slows
Published on Nov 29 2015 12:21 PM in Supply Chain tagged: Wheat / Russia / Turkey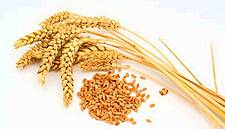 If Turkey's flow of wheat from Russia runs dry, it will have plenty of other exporters to choose from.
Turkey was the biggest buyer of Russian wheat last season, but some traders are now holding off making deals on concern that tensions between the countries will lead to export restrictions, Interfax reported. Russia has already retaliated for Turkey downing one of its warplanes, saying that some Turkish agricultural products will be subjected to additional border checks and laboratory controls.
There's plenty of supply, especially in Europe. Russia is expected to become the top wheat exporter this season, and cheap prices relative to U.S. and European Union grain helped boost exports earlier this year. In France, Europe's biggest grower, a record harvest means there's so much in stockpiles that some silo companies have halted intake because bins filled up.
"While Turkey typically fills most of its needs with Russian supplies, it does turn to other origins if prices are more favorable," Amy Reynolds, a senior economist at the International Grains Council in London, said by e-mail Friday. "I doubt Turkish buyers will have any trouble securing what they need. EU exporters will be glad of the extra business."
Large Crops
Bumper grain crops globally have pressured prices, with benchmark Chicago futures down about 17 per cent in the past year. A weaker euro has also helped French supplies become more competitive in recent weeks, with major importers including Egypt starting to take notice.
Standard French spot prices are about $191 a metric ton, according to the IGC. That's cheaper than the $195 a ton cost of Russian wheat last week, according to data from Moscow-based researcher IKAR.
Turkey needs to import wheat because it's historically the world's largest flour exporter. It ships the product used in baking to countries including Iraq, Syria, Sudan and Angola, according to the U.S. Department of Agriculture's Foreign Agricultural Service. Turkish purchases of Russian wheat totaled 4.2 million tons in the 12 months through June, making it Russia's largest customer, according to market research company OOO ProZerno.
Turkish Imports
Turkey's total wheat imports climbed to a record 5.9 million tons last year after a poor domestic harvest, USDA data show. It may now need to source less wheat overall after production recovered this year, jumping 27 per cent to an all-time high of 19.5 million tons, according to IGC estimates.
There are already signs of reduced shipments. Purchases from all origins from July to September were about 40 per cent less than at the same time last year, Reynolds said. The country has bought about 1 million tons of Russian wheat so far this season.
Turkey hasn't received any "concrete decisions" about potential restrictions on food trade by Russia, Turkey's Agriculture Minister Faruk Celik said, according to the state-run Anadolu Agency. Russian Agriculture Minister Alexander Tkachev said the country could find ways to support domestic grain prices if Turkey institutes its own curbs on trade.
Grain Trade
For now, neither country has directly threatened to restrict grain trade, and Russia's Deputy Prime Minister Arkady Dvorkovich said it's too early to comment on the possibility, the country's RIA news service reported. The cabinet is expected to report on measures against Turkey on Saturday, according to RIA. The probability of Russia banning grain exports to Turkey is "very small," said Elena Razumova, a researcher at the government's Analytical Center.
With the highest global wheat stockpiles in 29 years, there's less chance of potential supply disruption. Ukraine also would be ready to supply the Turkish market if trade with Russia declines, Interfax-Ukraine reported, citing Volodymyr Klymenko, head of the Ukrainian Grain Association.
"We have more than enough wheat to fulfill any demand in the world," Stefan Vogel, head of agricultural commodity market research at Rabobank International in London, said by phone. As prices become more competitive, "the EU will gain a chance to export more in pretty much all the key importing countries."
News by Bloomberg, edited by ESM. To subscribe to ESM: The European Supermarket Magazine, click here.