Nestlé Nigeria Sees Margins Pressured As Inflation Weighs
Published on Aug 17 2016 2:03 PM in A-Brands tagged: Nestlé / Nigeria / maggi / Switzerland / Nigerian retail / Milo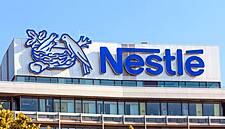 Nestlé Nigeria Plc, a unit of the world's biggest food company, will struggle to maintain profit-margin growth in 2016, as the highest inflation in nearly 11 years and a lack of foreign currency stalls the economy in Africa's most populous country.
"We haven't seen the bottom [of the downturn]," chief executive officer Dharnesh Gordhon, 51, said in an interview in the commercial capital, Lagos. A shortage of dollars has made it difficult to import raw materials, he said.
Nestlé Nigeria, about 64% owned by Vevey, Switzerland-based Nestlé SA, is seeking to use its market-leading position in the country to ride out an economic contraction of 1.8% this year, Nigeria's first recession in three decades. The country, which vies with Angola as Africa's biggest crude producer, has seen income plunge after the price of oil, which accounts for about 70% of government revenue, fell more than 50% over the past two years. Inflation accelerated to an annual rate of 16.5% in June.
The profit "margin is under pressure", as the company can't pass all cost increases onto the consumer, Gordhon said.
While the Central Bank of Nigeria seeks to support the naira with currency controls, companies are finding dollar supply unpredictable, according to Gordhon. His company can go for as long as three weeks without being able to source dollars, he said.
"I wish there was a consistent pattern that you can plan with," the CEO said.
Emerging Opportunities
Nestlé Nigeria, which makes Maggi cube seasoning and Milo cocoa, is counting on an expanding middle class in the country and across Africa to increase and sustain demand for its packaged foods, the CEO said. It exports Maggi cubes to other African countries and to Europe, mainly to Nigerians living in those countries. While revenue grew 22% to 80.4 billion naira ($247 million) during the six months ending 30 June from the same period a year earlier, costs rose 28%, to 47.7 billion naira, Nestlé Nigeria's financial statement shows. Its Swiss parent company reports first-half earnings on Thursday.
"The Nigerian business, for us, is one of the best in Africa, and it continues to grow," Gordhon said. "We've had a compound annual growth of over 10% over the last five years. We've doubled the business in four years."
With 92% of what the company sells produced locally, Nestlé has an advantage over rivals that rely on imports, the CEO said. Rivals include Cadbury Nigeria Plc, Unilever Nigeria Plc, and imported brands of packaged food.
'Resilient Economy'
"What I see is that there will be few players, and this gives us the opportunity to solidify our market position," Gordhon said. "The market is shrinking in terms of total size of category, but our share is increasing."
Nigeria's economic downturn is likely to bottom out by the end of this year, with a turnaround set to begin in 2017, according to Gordhon. The naira has weakened 38% against the dollar since the central bank dropped a 16-month peg against the US currency in June. The naira weakened 0.8% to a record low of 326.75.
"Nigeria is an extremely resilient economy," he said. "People have gone through worse things in this country. What you need is constancy of economic policy or monetary policy. If you get those things, businesses can adjust."
Nestlé plans to invest $80 million in Nigeria over the next three years. The country took about 70% of some $300 million that the company injected in West and Central Africa in the past four years, according to Gordhon.
News by Bloomberg, edited by ESM. To subscribe to ESM: The European Supermarket Magazine, click here.