Procter & Gamble Faces Board Seat Fight From Peltz's Trian
Published on Jul 17 2017 2:37 PM in A-Brands tagged: Nestlé / Unilever / Proctor and Gamble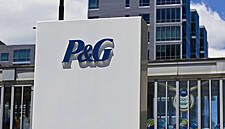 Nelson Peltz's Trian Fund Management began a proxy fight to win a board seat at Procter & Gamble, saying the consumer-products company's stock has underperformed peers because of P&G's "slow-moving and insular culture".
Trian will seek a seat for Peltz at P&G's annual shareholder meeting, according to a proxy filing Monday with the US Securities and Exchange Commission. The firm, which initially revealed its position in February, now holds 37.6 million P&G shares, or about 1.5%. It's not seeking a breakup of the company or a new chief executive officer, according to the filing.
"Structural and organizational bureaucracy may be preventing management from identifying and responding to commercial opportunities in a timely manner, hindering product innovation and dampening sales growth," Trian said in the filing.
P&G CEO David Taylor is struggling to reignite sales growth at the maker of Tide laundry detergent and Pampers diapers as it faces assaults from cheaper rival brands and retailers that are keeping a tighter rein on inventory to defend themselves from online competition. P&G shares are showing a 5.1% total return for shareholders since the start of the year, trailing gains of 29% for Unilever in local currency terms, and 12% for Colgate-Palmolive Co., according to data compiled by Bloomberg.
The consumer company said it has "maintained an active and constructive dialogue" with Trian since its investment, according to a statement Monday.
"P&G's board and management team are keenly focused on executing the company's strategy to drive innovation, accelerate organic sales and volume growth, improve productivity and cost structure, and strengthen P&G's organisation and culture. The board is confident that the changes being made are producing results, and expresses complete support for the company's strategy, plans, and management."
Frustrated Shareholders
With a market capitalisation of $223 billion, P&G would be the largest company to face a board seat proxy fight. The shares gained 0.6% to $87.59 in early trading in New York after the filing was posted.
Shareholders are frustrated with the direction of this "very slow-moving" company, said Ali Dibadj, an analyst at Sanford C. Bernstein & Co., who has an outperform rating on the shares.
"We've been advocates for a long time for cost reductions, simplifications for organizations and better incentives for management," Dibadj said in an interview. Peltz's goals are in line with this, he said.
Trian hired former P&G Chief Financial Officer Clayton Daley to advise on the matter. Trian will compensate Daley, who spent 35 years at the company before retiring in 2009, with a total of $250,000 to his family's charitable foundation.
Unilever, Nestle
Consumer companies are becoming increasingly attractive to activists. Dan Loeb's Third Point disclosed last month that it had amassed a $3.5 billion stake in Nestle SA, encouraging the company to sell its stake in cosmetics maker L'Oreal SA and increase leverage for share buybacks. Peltz's fund has also invested in PepsiCo Inc. - a stake that it said last year it no longer held - as well as Wendy's Co., Mondelez International Inc. and General Electric Co.
Earlier this year, Unilever, which owns the Ben & Jerry's ice cream and Dove personal-care brands, fended off an unwanted takeover approach from Kraft Heinz, prompting the Anglo-Dutch giant to say it would take steps to improve shareholder returns.
Some of Peltz's previous campaigns with US corporate giants have yielded results. Jeffrey Immelt said last month that he would step down as chairman and CEO of GE after Trian criticised what it described as the conglomerate's underperformance. One of Trian's most recent high-profile campaigns was at DuPont Co., where the fund argued as early as 2013 that the company should be broken up to realise shareholder value. The company later announced a $60 billion merger with Dow Chemical Co.
Proposal Rebuffed
Trian, which manages $10 billion, said it had numerous discussions with P&G management and some board members over the past four months after an initial meeting attended by Peltz, co-founder Ed Garden, P&G CEO Taylor and CFO Jon Moeller on March 7. In the subsequent meetings, Trian outlined ideas for accelerating growth and improving profitabilty and performance, including by cutting down on bureaucracy within the organisation.
On July 11, Peltz proposed he be given one seat on the board. The request was deemed "unnecessary" by P&G directors in light of recent initiatives the company had implemented, according to the proxy filing. Trian said it was disappointed by the rejection and advised those in attendance it would push ahead with a proxy fight. Trian, whose plans were reported earlier by the Wall Street Journal, said Monday it still hopes it can avoid a proxy fight.
If Peltz were elected to the board, the first order of business would be to propose that the board increase the number of directors by one and reappoint the board member who wasn't re-elected, Trian said in the filing.
Slowing Sales
It's not the first time P&G has been targeted for a shake-up. In 2012, Bill Ackman's Pershing Square Capital Management disclosed a $1.8 billion stake in the company and pushed to replace then-CEO Bob McDonald, who was ultimately replaced the following year.
P&G, which reports quarterly results August 2, has shown slowing sales growth over the past five years and the company has lost market share across most of its categories, Trian said. A $10 billion cost-cutting plan begun in 2012 has had no effect on earnings or sales growth, according to the firm.
"Disruptive and existential threats are impacting the entire consumer packaged goods industry," Trian wrote. "The company must act with the greatest possible urgency to address the market share it is losing to both its peers and smaller local competitors, who are adapting to industry changes more effectively than P&G."
News by Bloomberg, edited by ESM. Click subscribe to sign up to ESM: The European Supermarket Magazine.