Wal-Mart's U.K. Pain Holds Lessons For The Whole Chain: Gadfly
Published on May 24 2016 8:07 AM in Features tagged: Walmart / USA / Asda / Discounts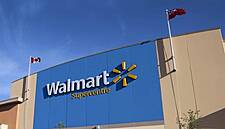 Investors cheered Walmart's first-quarter results last week, triggering the biggest one-day jump in the big-box retailer's shares since October 2008. But the report revealed troubles brewing across the pond, at Walmart's U.K. unit, Asda.
The culprit: German discount chains Aldi and Lidl, which have been eating into Asda's sales.
Asda last week reported its seventh consecutive quarterly sales decline from a year earlier. It's quite a change from just a few years ago, when Asda -- Walmart's last remaining European outpost after its disastrous foray into Germany -- was the jewel in its international crown.
Walmart's U.K. troubles are a stark warning of the growing challenge from no-frills supermarkets, which have dominated the retail landscape across Europe and are swiftly moving into the U.S.
Aldi has plans to bring its U.S. store count to 2,000 in the next two years, up from 1,500 today, marking a 50 percent increase in five years. And that number doesn't even include Trader Joe's, whose 400 or so stores are operated by Aldi's corporate cousin, Aldi Nord.
Aldi has already started undercutting Walmart in some ways: Studies peg its U.S. prices at 30 percent to 40 percent cheaper than Walmart's prices. Though the Aldi shopping experience lacks frills -- customers have to pluck items out of cardboard shipping boxes and bag their own groceries -- Aldi has been expanding its offerings of gluten-free, organic, and specialty products.
Lidl isn't operating grocery stores in the U.S. yet. But the German retailer is laying the groundwork, securing new corporate office space, building a big distribution center, and buying up dozens of former Bottom Dollar Food stores, a grocery chain that had been run by the Delhaize Group. Lidl has said it plans to begin operating U.S. stores by 2018.
Price wars are already underway in the U.S. between traditional discounters such as Walmart and Target and fast-expanding dollar store chains. Adding price-slashing German competitors will only intensify this battle.
Walmart should study how the competition has played out across the U.K. for signs of how to prepare for the battle at home, where sales make up nearly three quarters of total company revenue.
To its credit, it's not like Walmart had its head in the sand in the U.K. Asda was early to realize the threat from Aldi and Lidl and took proactive steps to fight them off. It cut prices long before Tesco and other chains realized what was coming. But it turns out Asda didn't cut prices enough to stay ahead of its German competition. Asda had been known for beating rivals on prices. When it lost that, it had little else to keep attracting customers.
The other big three U.K. supermarket chains -- Tesco, Sainsbury's and Morrisons -- have started to recover by targeting fresh foods and matching rivals' prices. But Asda continues to hemorrhage revenue.
Meanwhile, Aldi has stayed true to its promise to never be beaten on price, particularly on fresh produce and meat, where the big grocers make their fattest margins. And as Lidl has increased the quality of its products and lowered its own prices, its sales growth has started to outpace Aldi's. Both Lidl and Aldi are opening more stores, many of which are near Asda stores, scooping up market share as they lure in Asda's customers with rock-bottom prices. Making matters worse for Asda, it doesn't have the swathes of small stores that helped Tesco and Sainsbury fight back against Aldi and Lidl.
Walmart's approach of cutting prices -- and cutting costs to compensate -- hasn't gone far enough. To at least contain the threat from Aldi and Lidl, Walmart's Asda unit needs to put its finger on the price button and keep it there. It also has to raise its game by increasing the quality of its fresh produce and meat and using its legacy housewares and clothing brands to set it apart from its competitors.
Meanwhile, the rest of Walmart's divisions, and particularly its U.S. stores, need to make sure they learn from Asda's mistakes.
By Andrea Felsted. This column does not necessarily reflect the opinion of Bloomberg LP and its owners.
News by Bloomberg, edited by ESM. To subscribe to ESM: The European Supermarket Magazine, click here.