Ahold-Delhaize Merger Opens Doors For Private Label
Published on Sep 8 2015 2:45 PM in Private Label tagged: Delhaize / Ahold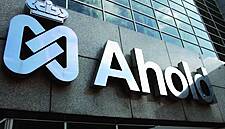 The merger between Delhaize and Ahold will have caused sleepless nights among many suppliers, according to a recent column in Foodmagazine, as reported by International Private Label Consult.
It reports that the new entity will be able to easily pick the low-hanging fruit by laying purchasing conditions side by side.
'A salient detail is that Delhaize, after having left buying alliance AMS in September last year, was aligned [via Coopernic, another buying alliance] for six months with Leclerc, the most price-aggressive retailer in France,' read the report, adding, 'with the inevitable return of Delhaize to the AMS nest, the question is to what extent the present Coopernic conditions will also find their way in. With grinding teeth, suppliers will have to watch on how they continue to be milked, yet again.'
The column highlighted that Albert Heijn has 850 stores in the Netherlands and 39 in Belgium (including the recently joined Peeters Govers), while Delhaize has 840 stores in Belgium.
'From a private-label perspective, impressive synergy can be achieved by choosing for one store banner brand. This will allow the two retailers to integrate their private-label architectures and to build upon each other's strengths,' it reports.
'Roughly, Albert Heijn has 7,000 and Delhaize 9,000 products under its store banner brand. However, Delhaize has significantly more organic products under its private label, to be precise: 4,626 against only 451 at Albert Heijn. By scrutinising the full assortment with the objective to learn and harmonise, truly interesting savings can be achieved. Perhaps not all products will be available in both countries, but a large majority will. From a culinary point of view, retail in the Netherlands is a light year behind on its southern neighbours – there is a lot to be learned from them.'
© 2015 European Supermarket Magazine – your source for the latest retail news. To subscribe to ESM: The European Supermarket Magazine, click here.